Steps 1-2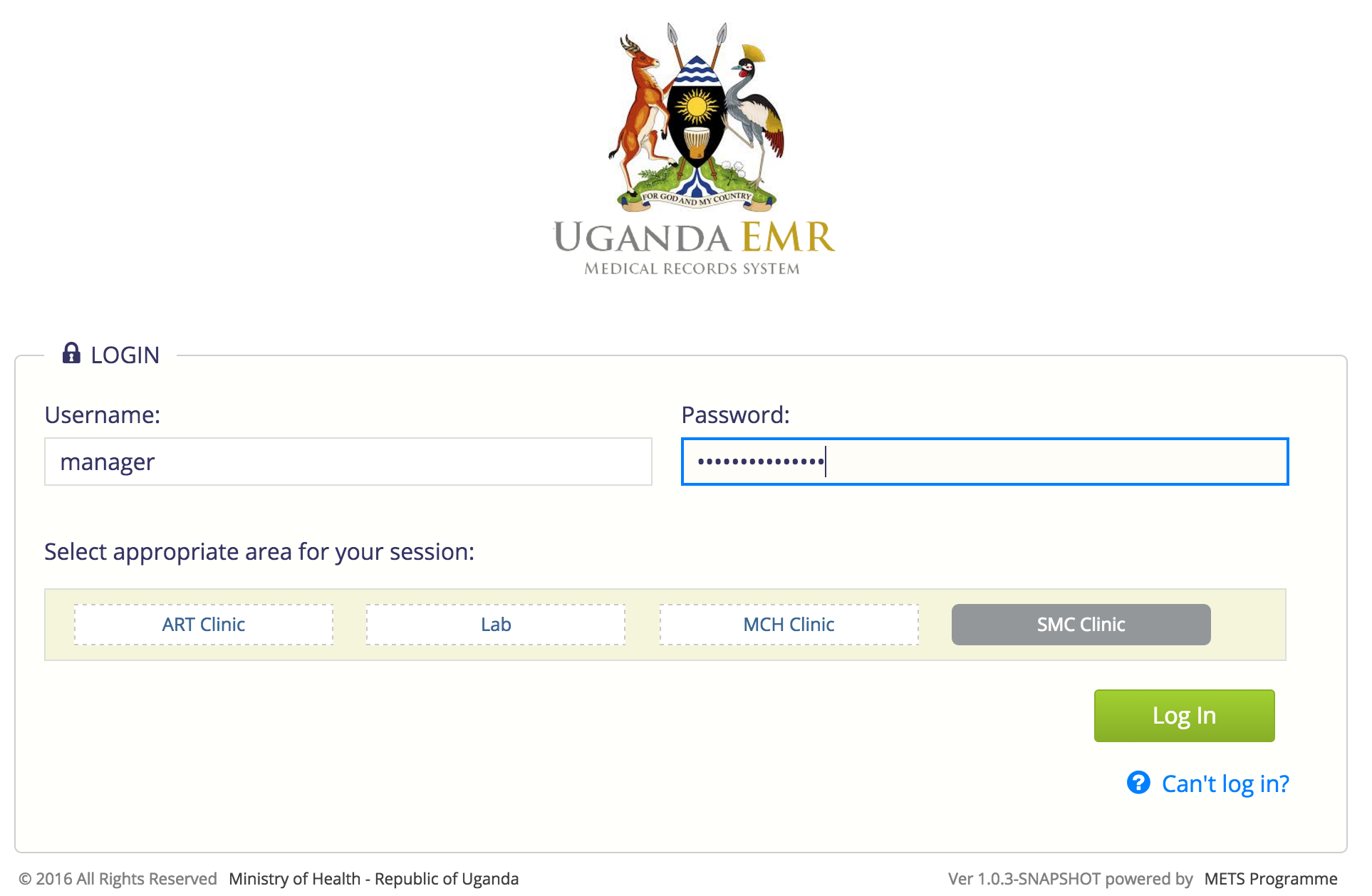 Steps 3-4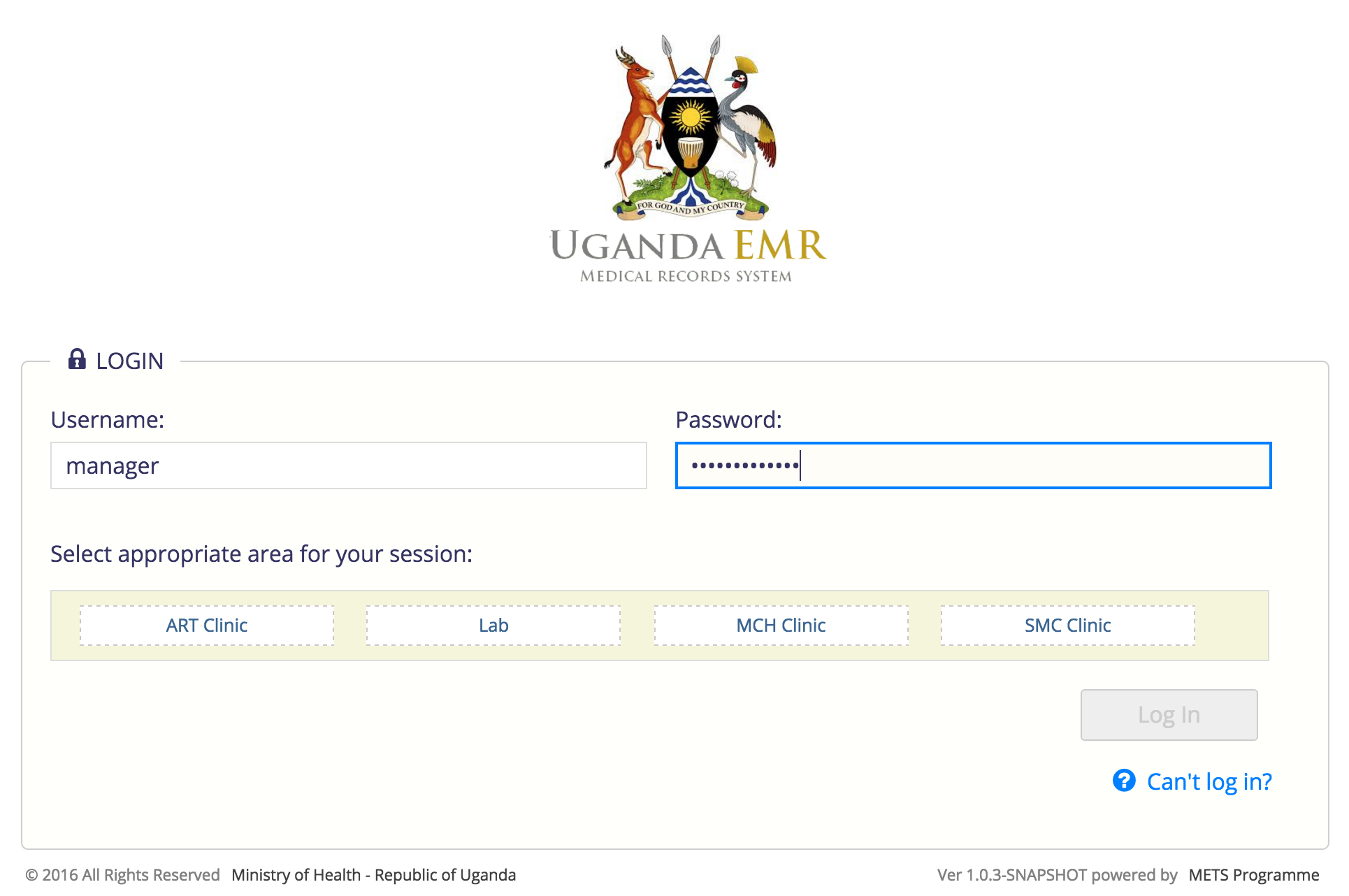 Steps 2-2

Login details:
Username: manager
Password: Manager123
Login Instructions:
Click on the "UgandaEMR" blue button, above.
Enter username and password. (The Login button will be grey at this point – don't worry!)
Select "Location for Session" by clicking on one of the options listed. We suggest "ART Clinic" as a starting point.
Click "Login", which will be green at this point, and you are in.