Who is UgandaEMR for?
UgandaEMR is for people that need to implement a medical records system. It is both just a library of API calls and a database and a default implementation of those API calls in the form of a web application.
Where is UgandaEMR being used?
UgandaERM is in about 340 sites across Uganda. Further implementations are underway in other locations locally. Nearly five hundred thousand discrete observations have been collected for nearly 1,000 HIV patients with over 55,000 encounters.
What is UgandaEMR?
UgandaEMR is an application which enables design of a customized medical records system with no programming knowledge (although medical and systems analysis knowledge is required).
How much does UgandaEMR cost?
UgandaEMR is a free, open-source program. All of the core resources needed are open source and freely available.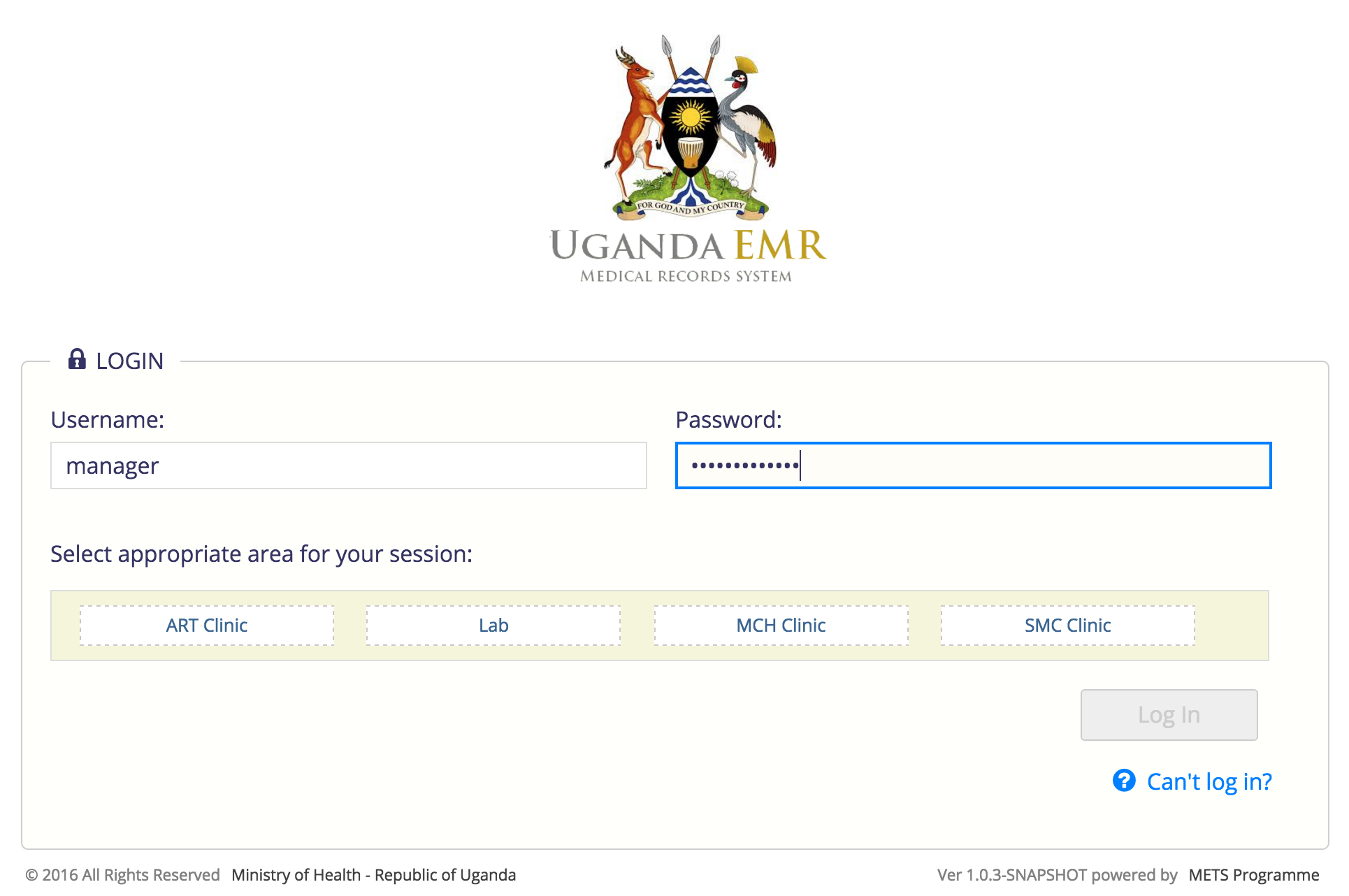 **New New: Point of Care (POC):-
(POC moved UgandaEMR from data-room to patient care points) visit demo
Features
Here are some of the awesome features that UgandaEMR come with:
Point of care (POC)
Dispensing in pharmacy module
Triage
Lab module
Recency Module
DHIS2 exchange
MER Reports
2019 HIMS Tools
Search Patients Records
Patient Dashboard
Schedule appointments with patients
Custom Configurations
weekly, Monthly & Quarterly Reports
Registers
System administration
Auto Daily Database Backup
Support at(support@mets.zendesk.com & WhatApp)